Sid Steinberg Examines Discrimination Claim for The Legal Intelligencer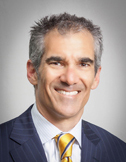 In the December 11, 2019 article, "Management's Failure to Investigate Harassment Entitles Employee to Trial," for The Legal Intelligencer, Sidney R. Steinberg examines how the handling of initial harassment claims can impact future trial strategy for employers.
In his analysis of the case, Mitchell v. Kensington Community Corp. for Individual Dignity, Mr. Steinberg notes:
"This case...highlights the importance of maintaining a robust antiharassment policy. But policies are not enough: all employees should receive regular refreshers and managers must be trained to identify and respond to complaints."