Sid Steinberg Examines E.D. Pa. Discrimination Case for The Legal Intelligencer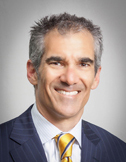 In the January 8, 2020 article, "'Lying is Lying': Dishonesty Dismantles Discrimination Dispute," Sidney R. Steinberg examines the case of Weikel v. Pyramid Healthcare. He notes that the case "highlights the myriad advantages of last chance agreements, including fairness to the employee, setting clear expectations for all parties, and building a favorable record for the employer."
He notes in the article:
"When an employee's misconduct is related to, or even caused by, her disability, employers are faced with the difficult task of distinguishing between the employee's conduct and her condition...the court granted summary judgment based on an employee's failure to show that her employer's well-documented reasons for her firing were a cover for unlawful discrimination."